:0574-26871589 Unit sales : 0574-26871589
:0574-26886646 Accessories Sales : 0574-26886646
:0574-26871569 Maintenance Hotline : 0574-26871569
pass :0574-26892499 True : 0574-26892499
Ground : 宁波戚家山联合路 246-252 号 Address : No. 246-252 , Lianhe Road, Qijiashan , Ningbo
Perkins Engine Crankshaft Spindle
Detailed Description:
Detailed Description
Tips
Ningbo Rixin Power Technology Co., Ltd. has established a complete supply system for Perkins diesel engines and diesel generator crankshaft spindle spare parts.It responds quickly around the clock. Pure Perkins diesel engines and diesel generator crankshaft spindle spare parts are your best. Choose, because what you get is the best guarantee to extend the life of Perkins diesel engines and diesel generator power systems.
Special statement: Our company only sells original spare parts for Perkins diesel engines and crankshaft spindles of diesel generators. You need to pay the factory or preventive parts, please bypass. Thank you.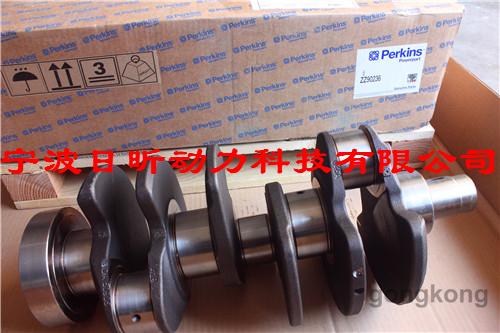 Ningbo Rixin Power Technology Co., Ltd. Perkins agent sales 403C-15G, 404C-22G1, 404C-22G2, 3.1524, 1103A-33G, 1103A-33TG1, 1103A-33TG2, 1004G, 1004TG2, 1104A-44TG1, 1104A- 44TG2,1006TG1A, 1006TG2A, 1006TAG, 2006TAG, 1306-E87T215,1306-E87TA300,2306-E14TAG1,2306-E14TAG2,2306-E16TAG1,2306-E16TAG2,2306-E14TAG3,2806-E16TAG1,2806-E16TAG2,3008TAG, 3008TAG3, 3008TAG4, 3012TAG2B, 3012TAG2A, 3012TAG3A, 4006TAG, 4006-23TAG2A, 4006-23TAG3A, 4008TAG1A, 4008TAG2A, 4012TAG2, 4012TAG2A, 4016TAG2, 4016TAG1A, 4016TAG2A engine original crankshaft and curved spindle tile.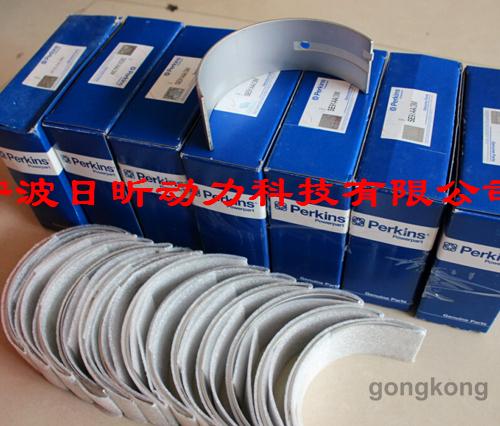 Perkins Perkins large and medium maintenance general accessories are piston ring injector filter repair kit fuel pump oil seal thermostat fuel pipe water pipe instrument electrical bolt nut piston cooling nozzle camshaft bushing belt hose connecting rod tile main Bushing gear oil nozzle PT pump accessories hoop clamp speed control board electric control valve valve cylinder head piston cylinder sleeve connecting rod crankshaft cylinder exhaust pipe water tank air compressor oil cooler oil pan intercooler heat exchanger fan charger start Motor gear chamber cover auxiliary drive shock absorber flywheel housing flywheel rocker cam follower turbocharger oil pump seawater pump water pump lubricating oil nozzle oil pump filtration system turbocharger PT fuel pump filter element bracket spacer intake pipe belt pulley oil gauge Pipe tubing protective cover joint seal ring fastener gasket and other accessories.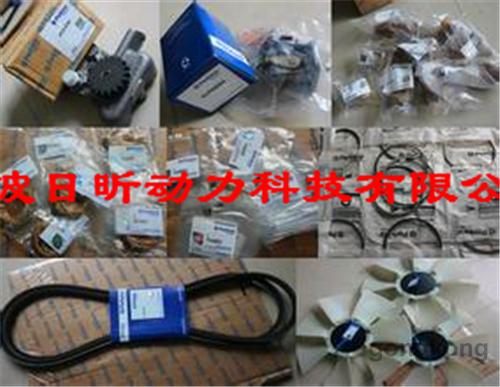 Crankshaft
Illustration 40 g01456633
Typical example
(9) Crankshaft
(10) Gear
The crankshaft converts the linear motion of the piston into a rotary motion. Front of crankshaft
Use shock absorbers at the end to reduce damage to the engine
Torsional vibration (torsion of the crankshaft).
The crankshaft drives the gear assembly at the front of the engine. Gear assembly drive
The following devices:
• Oil pump
• camshaft
• Hydraulic oil pump
In addition, the pulley at the front end of the crankshaft drives the following components:
• Radiator fan
• Water pump
• Alternator
perkins diesel air filter, Volvo diesel air filter, Carter high pressure oil pump, Perkins high pressure oil pump, Volvo diesel high pressure oil pump, Qianglu high pressure oil pump, Carter accessories wholesale, Perkins accessories wholesale, Volvo diesel engine accessories wholesale, Qianglu accessories wholesale, Perkins 1004 4 Engine Valve, Perkins Engine Crankshaft, Volvo Diesel Engine Crankshaft, Carter Engine Crankshaft, British Perkins Diesel Diesel Generator Accessories, Wellson P800E1 Generator Accessories, Willson Engine Oil Filter Se111b, Perkins Marine Engine Parts , woodward actuator Perkins, U5LP0021, perkins1104 three filters, Perkins three filters, Volvo diesel engine three filters, strong deer three filters, CAT three filters, Willson Wizards 1 1 control panel, Guangdong imported Volvo diesel engine parts, Guangdong Imported CAT accessories, Guangdong imported Perkins accessories, Guangdong imported strong deer accessories, Perkins computer board, Willson EIM 258 9753, 1206 E70TTA accessories, Perkins SE429B 1 fuel filter
Partner: