:0574-26871589 Unit sales : 0574-26871589
:0574-26886646 Accessories Sales : 0574-26886646
:0574-26871569 Maintenance Hotline : 0574-26871569
pass :0574-26892499 True : 0574-26892499
Ground : 宁波戚家山联合路 246-252 号 Address : No. 246-252 , Lianhe Road, Qijiashan , Ningbo
Deutz Diesel Engine Parts Monomer Pump Cylinder Liner Wholesale
Detailed Description:
Where is Deutz Diesel Engine Parts Monoblock Pump Liner Wholesale? Find Rixin Power Technology.

Deutz,F3-6L912F/W,BF3-6L913C/Z,BF5-12L413/513F/R/L,BF4-6M1013/1012/1011/1015E/C/P柴油机配件单体泵缸套等。 Sales agent Deutz, F3-6L912F / W, BF3-6L913C / Z, BF5-12L413 / 513F / R / L, BF4-6M1013 / 1012/1011 / 1015E / C / P diesel engine parts .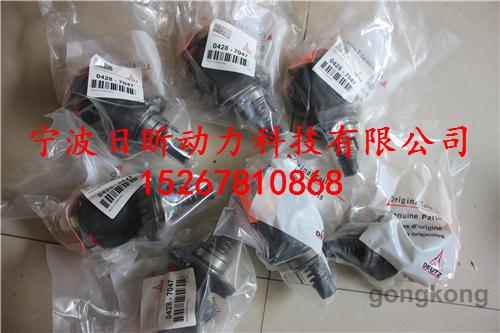 喷油器 滤清器 修理包 燃油泵 油封 节温器 燃油管 水管 仪表 电器 活塞冷却喷咀 凸轮轴衬套 皮带 软管 连杆瓦 主轴瓦 齿轮 机油 油嘴 PT泵配件 抱箍 Deutz diesel engine conventional accessories injector filter repair kit fuel pump oil seal thermostat fuel pipe water pipe instrument electrical appliance piston cooling nozzle camshaft bushing belt hose connecting rod bush spindle bush gear oil oil nozzle PT pump accessories hoop Clamp speed control board, electric control board, valve, cylinder head, piston, cylinder liner, connecting rod, crankshaft, cylinder block, exhaust pipe, water tank, air compressor, oil cooler, oil pan, intercooler, heat exchanger, fan, starter, gear motor cover, auxiliary drive Shock absorber Flywheel housing Flywheel Rocker Cam follower Supercharger Oil pump Seawater pump Water pump Lubricating oil nozzle Oil pump Filtration system Turbocharger PT fuel pump Filter element bracket Separator Intake pipe Belt pulley Oil gauge tube Tubing, protective cover, joint, seal fastener, gasket, etc.

Tips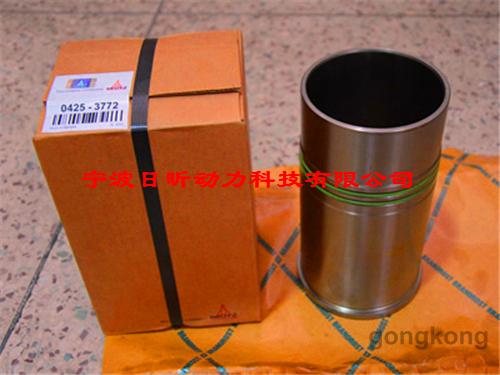 , 全天候快速响应 , 纯正的道依茨柴油机、柴油发电机单体泵缸套配件是您最佳的选择 , 因为您所得到的是延长道依茨柴油机、柴油发电机动力系统寿命的最佳保证。 Ningbo Rixin Power Technology Co., Ltd. has established a complete supply system for single-pump cylinder liners for Deutz diesel engines and diesel generators , providing fast response around the clock. Accessories are your best choice , because what you get is the best guarantee to extend the life of Deutz diesel and diesel generator power systems.

Special statement: Our company only sells Deutz diesel engines, diesel generator original single pump cylinder liner accessories, please pay the factory or anti-products, please bypass, thank you. , 帕金斯皮带轮总成 , 成都那里在卖英国珀金斯发动机配件 , 那里在卖英国珀金斯发动机配件 , 帕金斯柴油机充电机 , 卖沃尔沃柴油机配件电话多少 , 帕金斯发动机滤芯在那卖 , 那家卖进口康明斯发动机配件 , 康明斯纯正零件 , 帕金斯纯正零件 , perkins发电机风机皮带 , 帕金斯75kw发动机机滤 , 沈阳哪里有卖帕金斯发动机配件的 , 强鹿牌发动机配件 , 昆明三菱发动机配件 , 日本三菱原装发动机配件 , 尔沃尔沃柴油输油泵 , 沃尔沃d13起动机 , 沃尔沃直列四缸发电机组配件 , 帕金斯perkins 1104d熄火电磁阀 , 帕金斯熄火电磁阀 , 帕金斯发动机油头 , 怕金斯发动机机油滤 , 帕金斯三滤配件 , Perkins 1104a 44 crankshaft , Perkins belt pulley assembly , Chengdu where British Perkins engine parts are sold , where Perkins engine parts are sold , Perkins diesel chargers , how many Volvo diesel engine parts are sold , Perkins Kings engine filters are sold there , that sells imported Cummins engine parts , Cummins genuine parts , Perkins genuine parts , perkins generator fan belt , Perkins 75kw engine filter , where can I buy Perkins engine parts , Qianglu brand engine parts , Kunming Mitsubishi engine parts , Japan Mitsubishi original engine parts , Volvo diesel fuel pump , Volvo d13 starter , Volvo inline four-cylinder generator set accessories , Perkins 1104d flameout solenoid valve , Perkins flameout Solenoid valve , Perkins engine oil head , Fear Kings engine oil filter , Perkins three filter accessories ,
Partner: